NEWSPAPER & MAGAZINE PRESS RELEASES: 1986 – 2023
I have been a constant subject of the media, for over 30 years and I have had over 200 editorials written about me and my ordeal. We have attempted to publish many of the Australian larger editorials. While I was in Prison, my family and friends back in Australia never stopped pressuring the Australian Government. thanks to them, a great deal of media coverage helped keep my cause, and myself, ALIVE.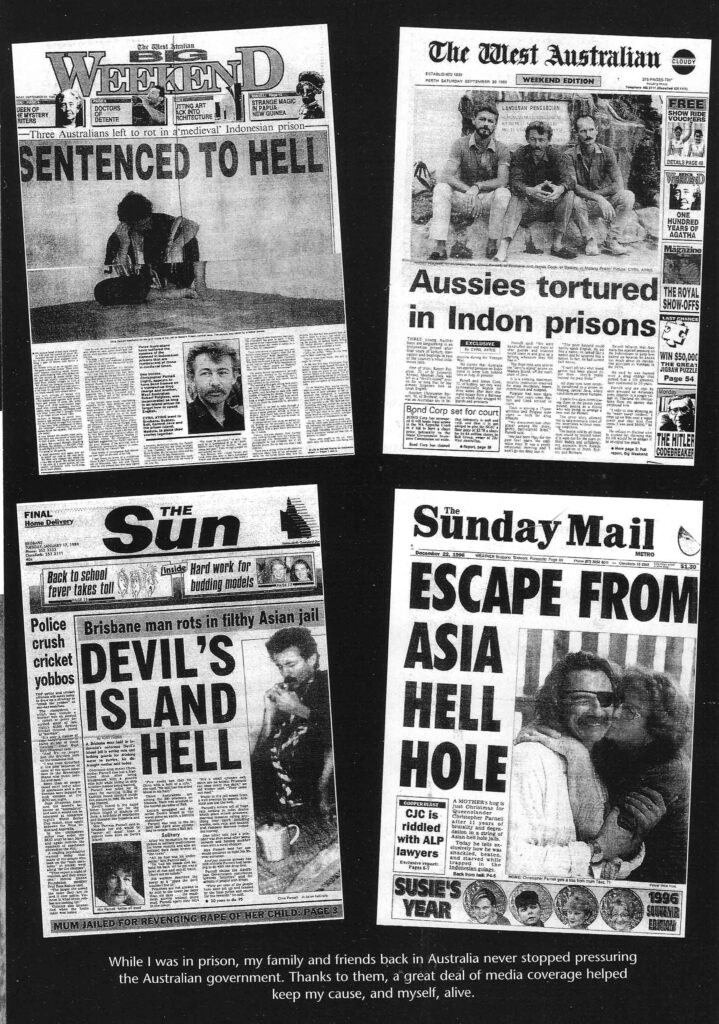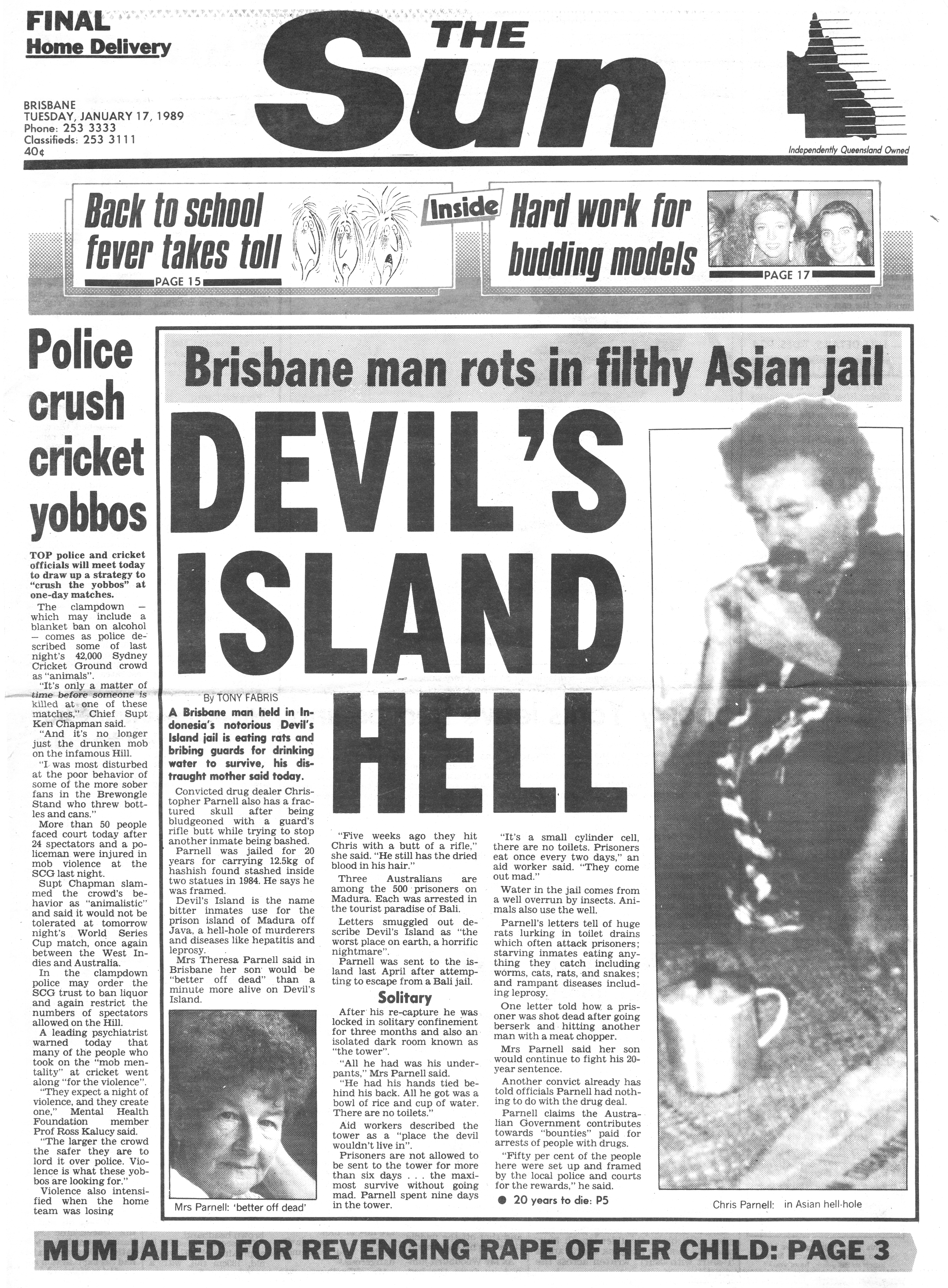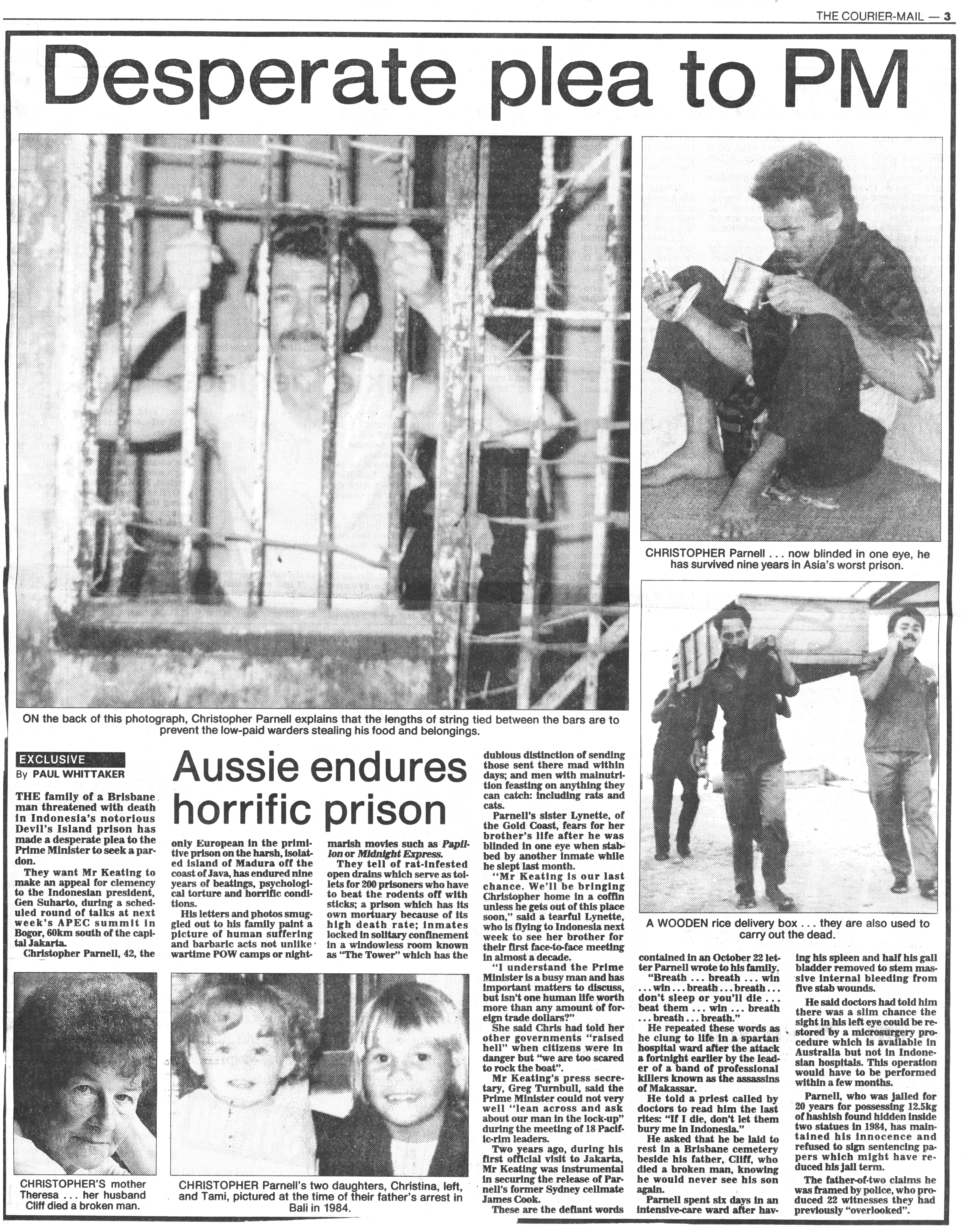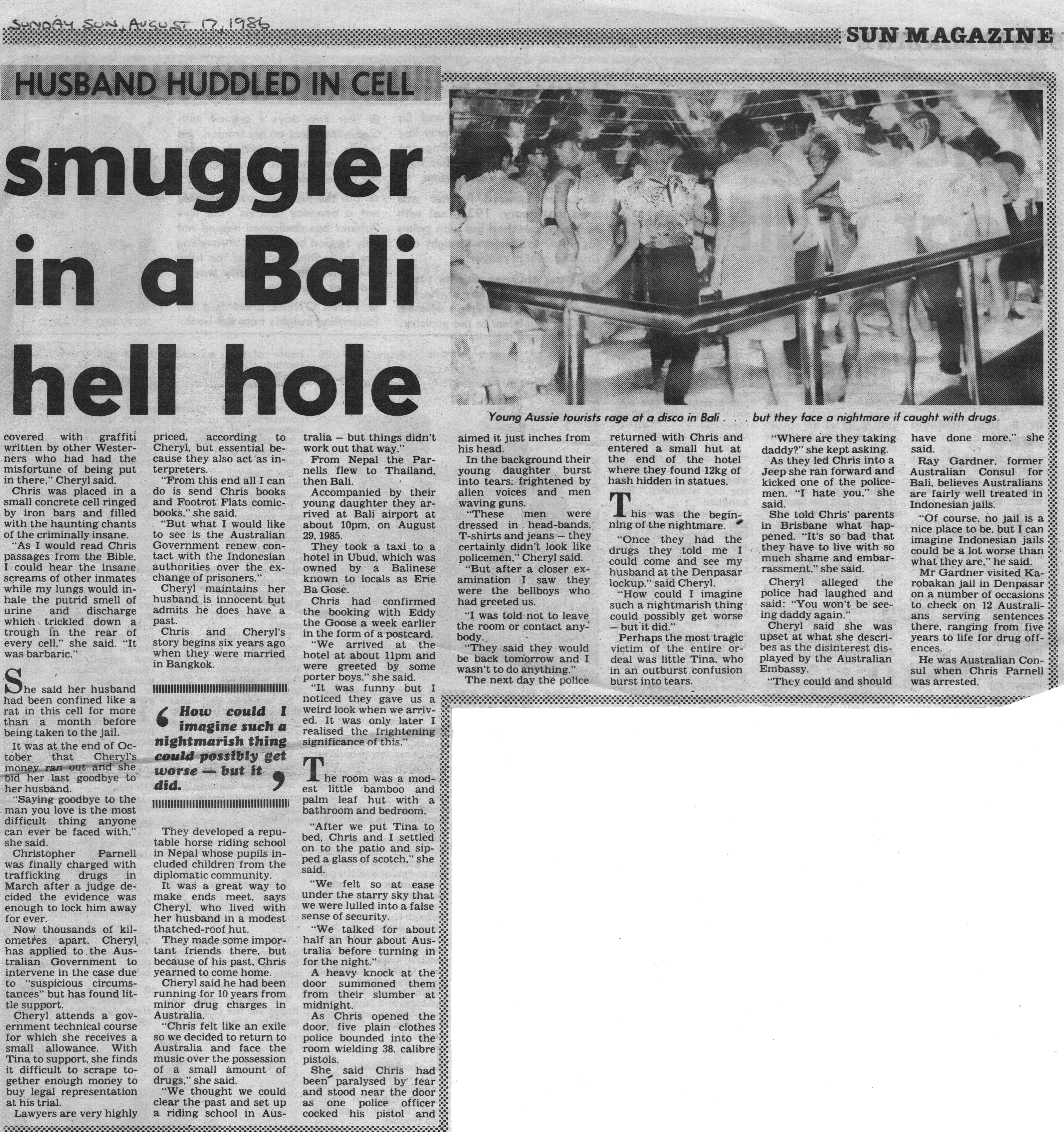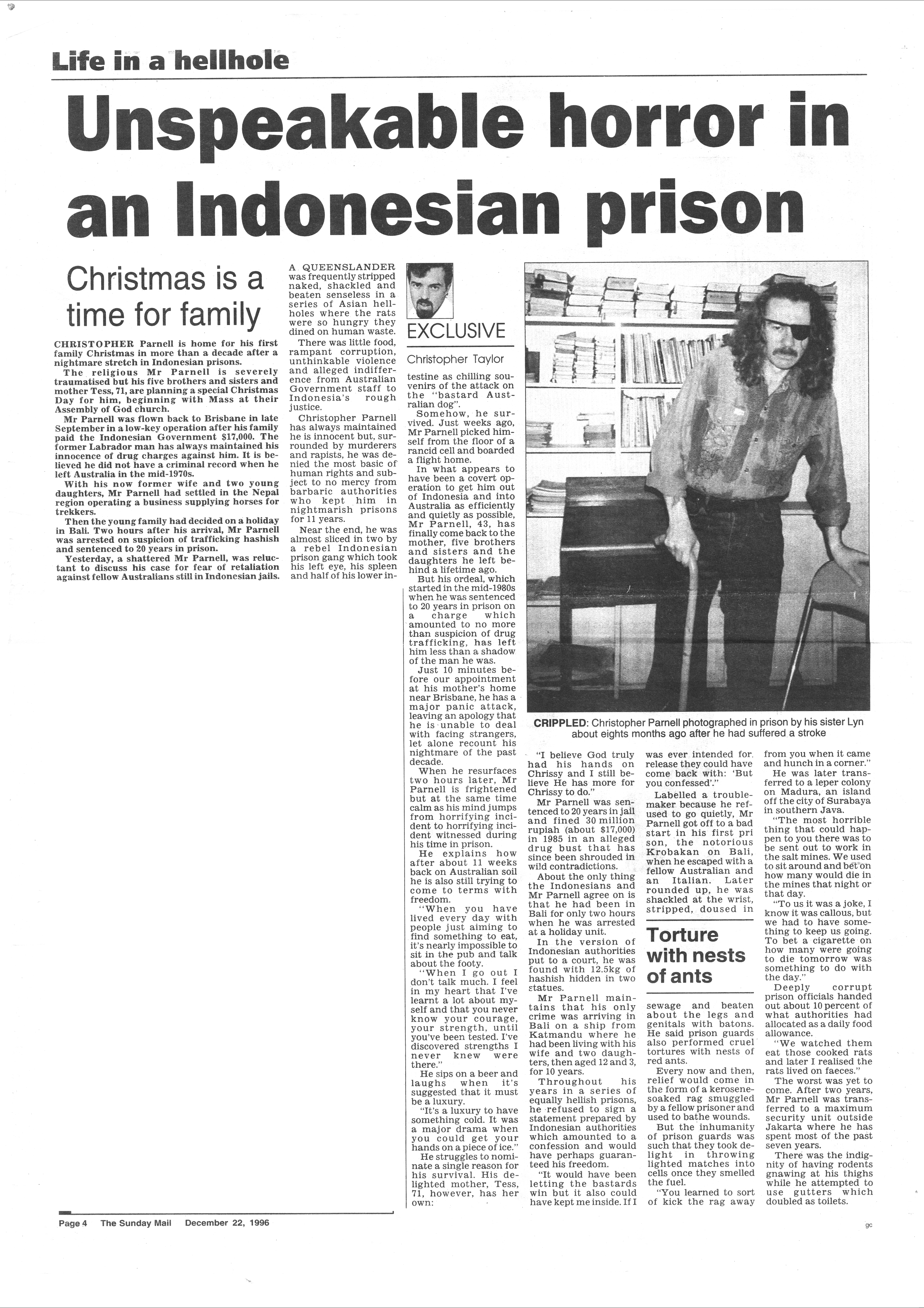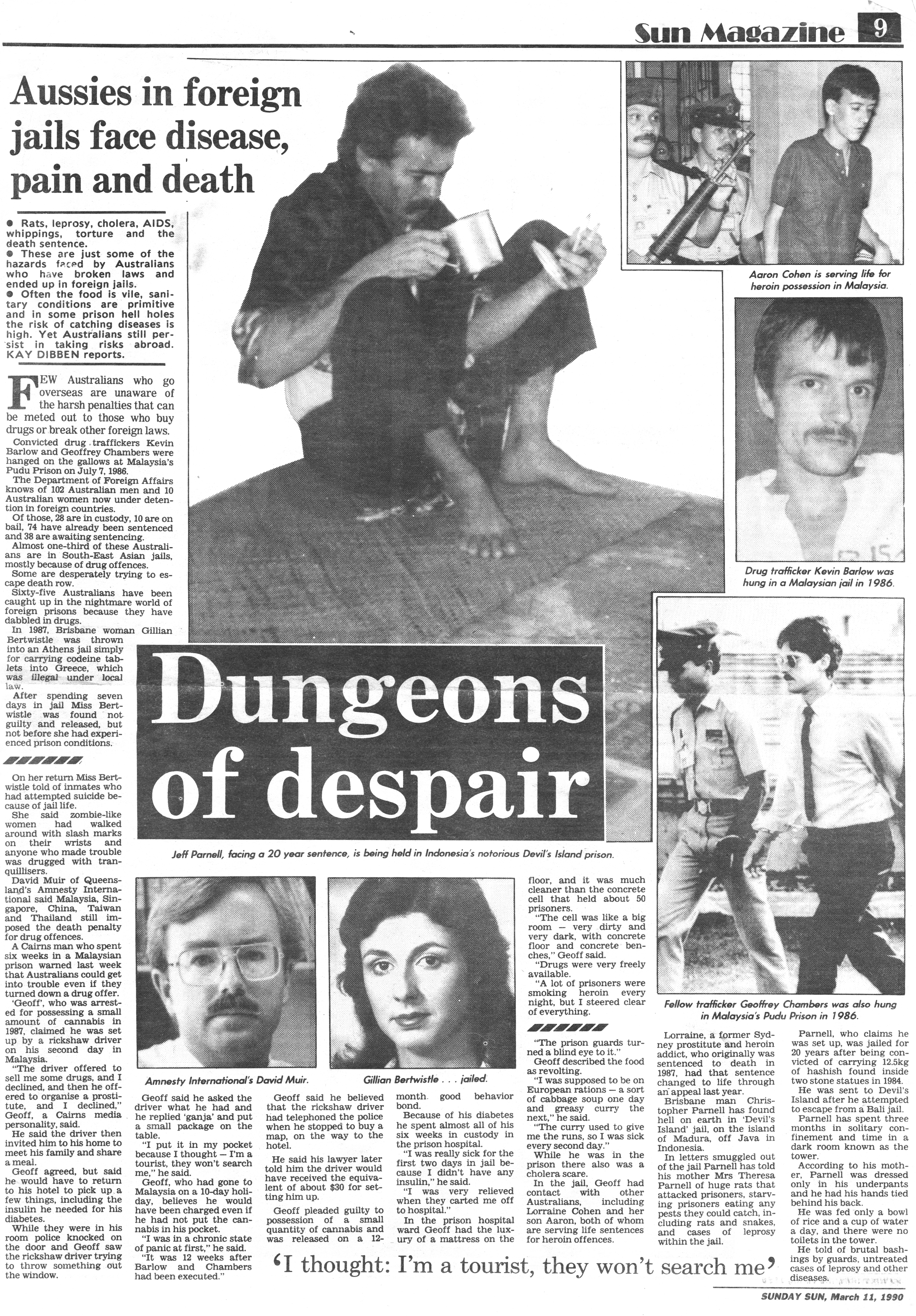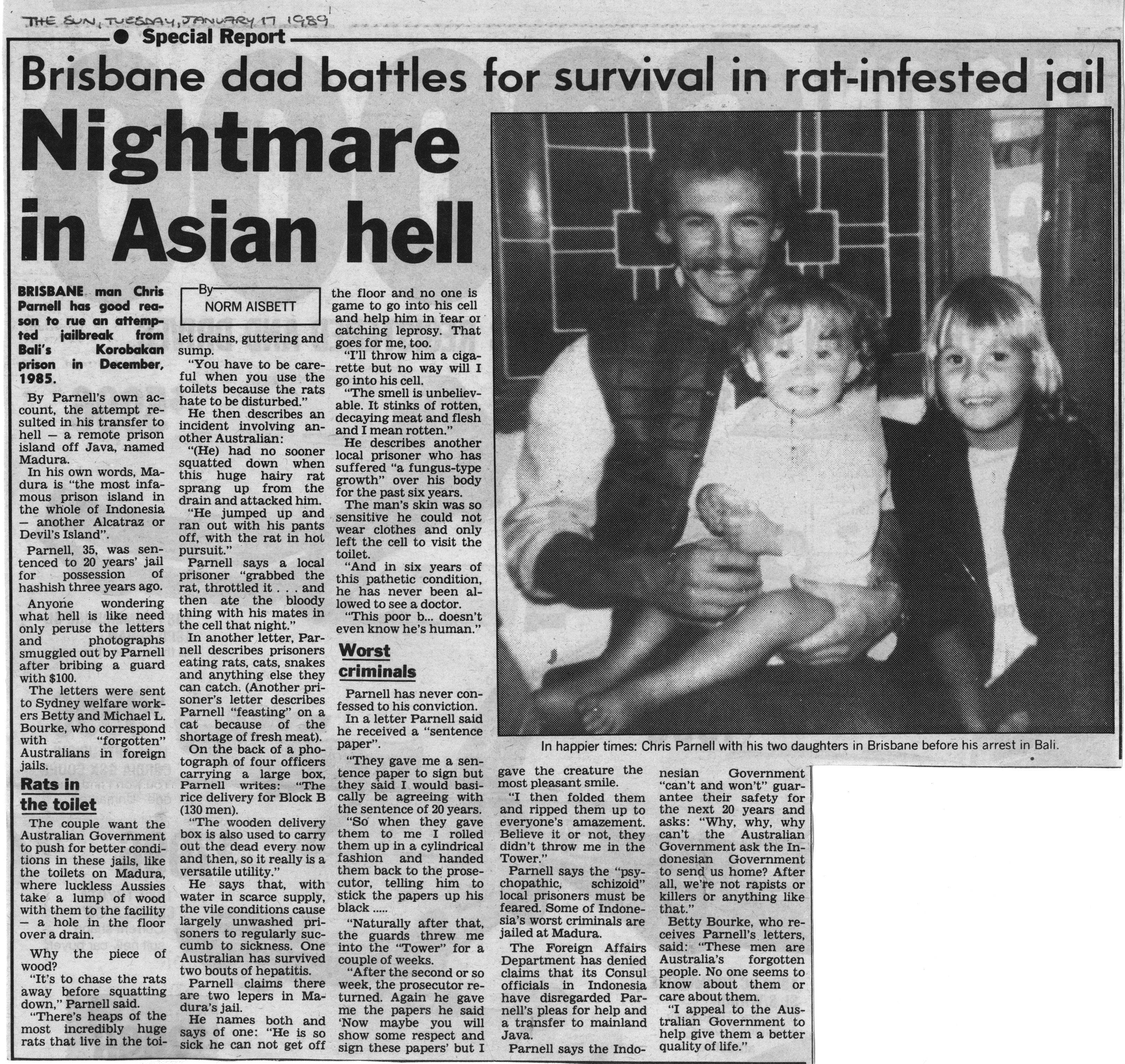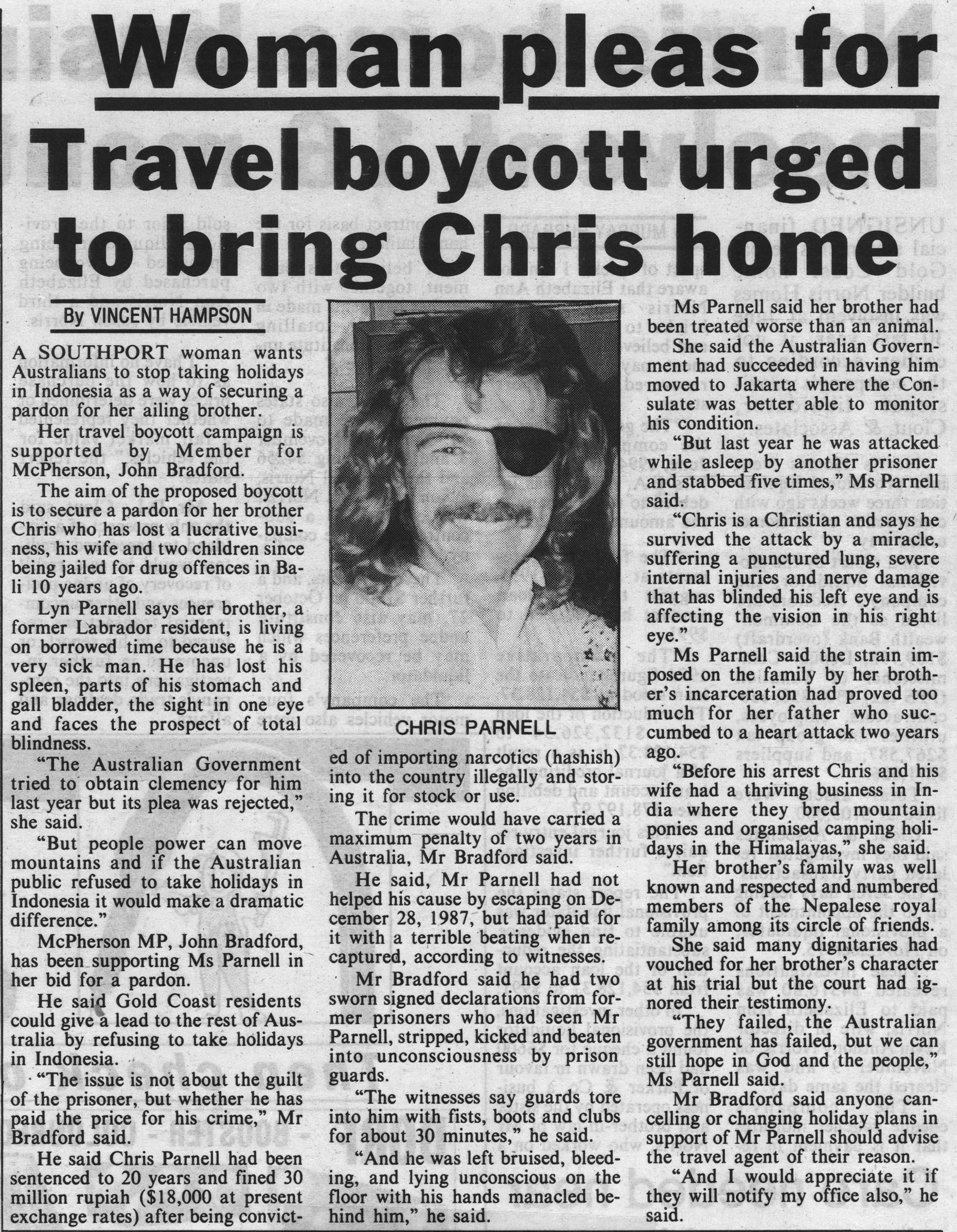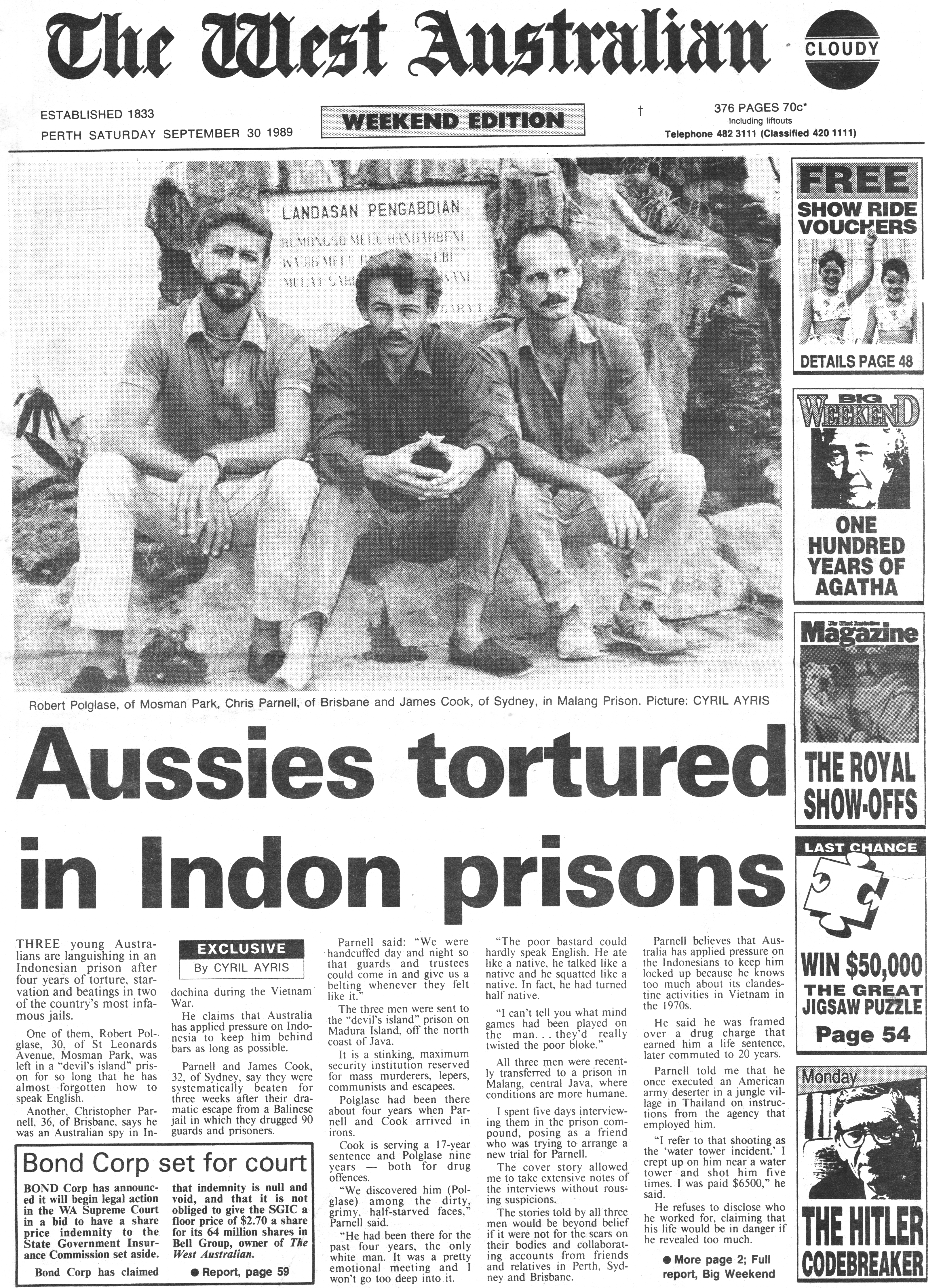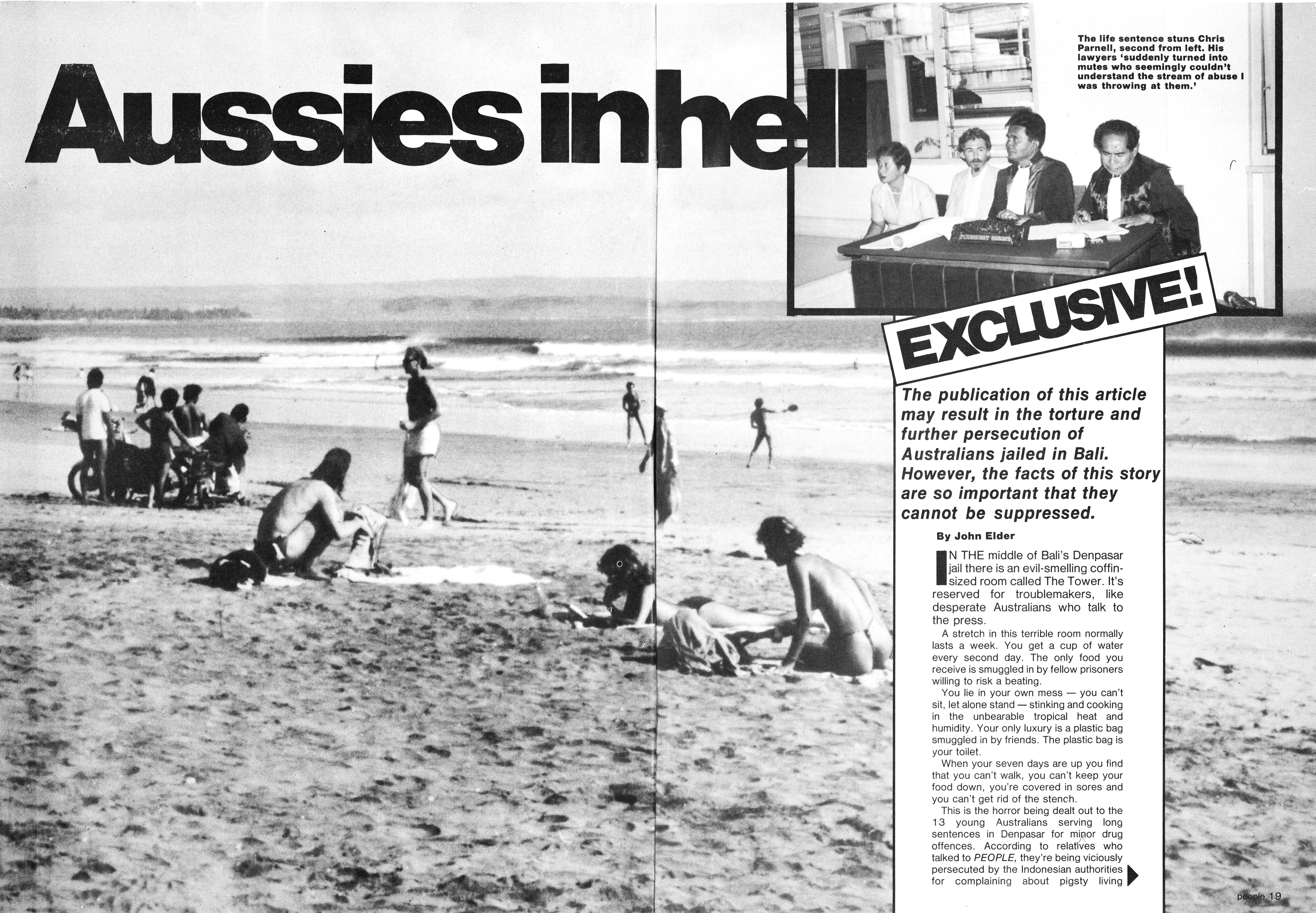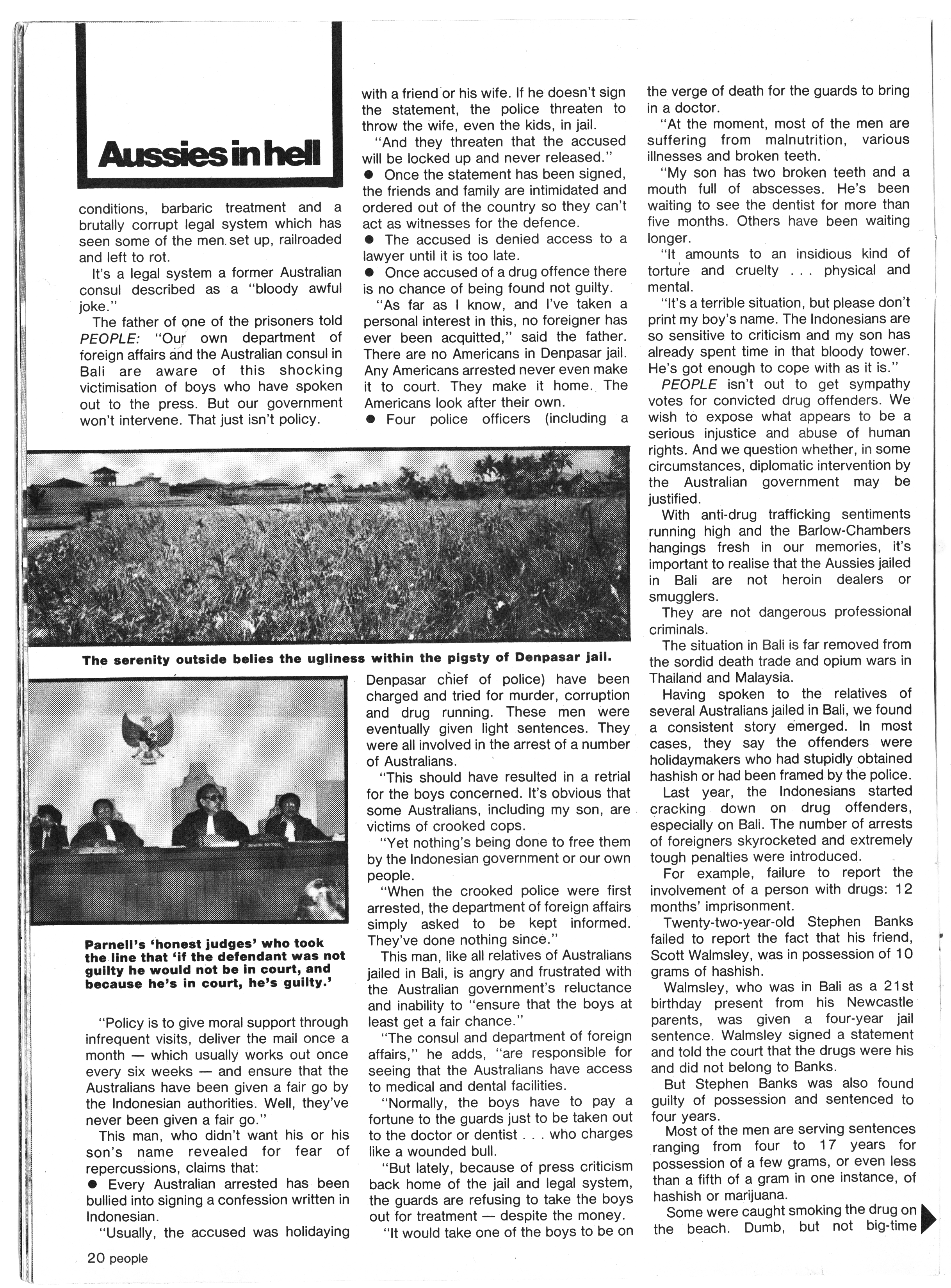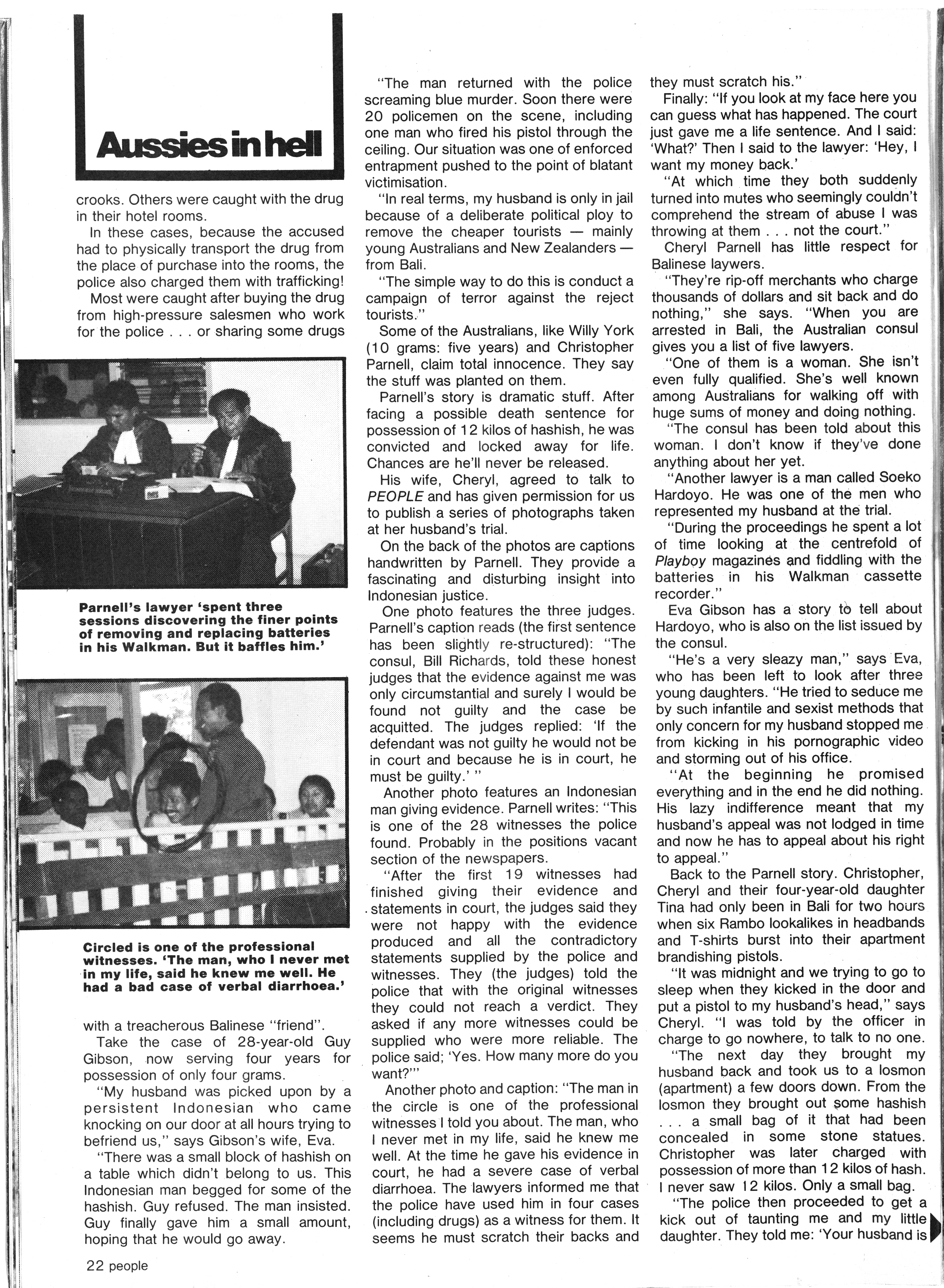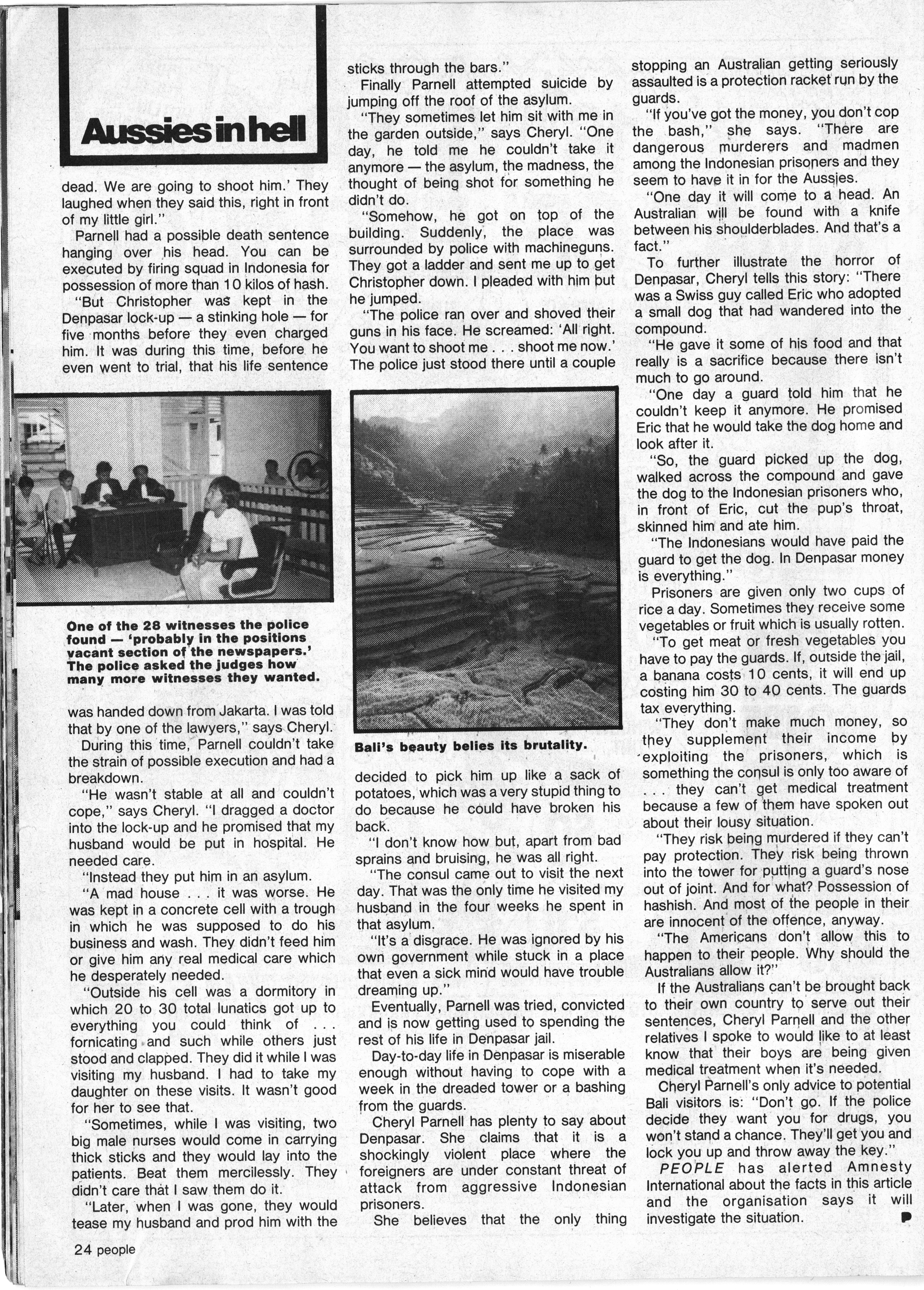 NEWSPAPER PRESS RELEASES 1986 - 2006
Daily Telegraph - "Life may not be the end of the sentence" Cindy Wockner
Herald Sun - "No Mercy Life in jail for Drug Trio" Anthony Dowsley
Daily Telegraph - "Former inmate tells of Prison hell" Anthony Dowsley
Sunday Magazine - Sunday Herald Sun, Publication, "A hope in Hell" Marie Curtis
The Sunday Telegraph - "A hope in Hell" Marie Curtis
The Age - "Torture, Starvation, degradation a former inmate tells" - Angela O'Connor
The Sun - "Nightmare in Asian Hell" by Norm Aisbett
Courier Mail - "Travel boycott urged to bring Chris home" by Vincent Hampson
The Sun - "Devil's Island Hell" by Toni Fabris
The West Australian - "Aussies Tortured in Indon Prison's" by Cyril Ayris
Daily Telegraph - "Aussies are targets of Drug Tricks in Bali"
Sunday Sun Magazine - "Dungeons of Despair" by Kay Dibben
Sunday Sun Magazine - "Smuggler in Bali Hell Hole"
Courier Mail - "Desperate Plea to PM, Aussie Endures Horrific Prison" by Paul Whittaker
Sunday Mail - "Life in Hell-hole, Unspeakable horror in Indo Prison"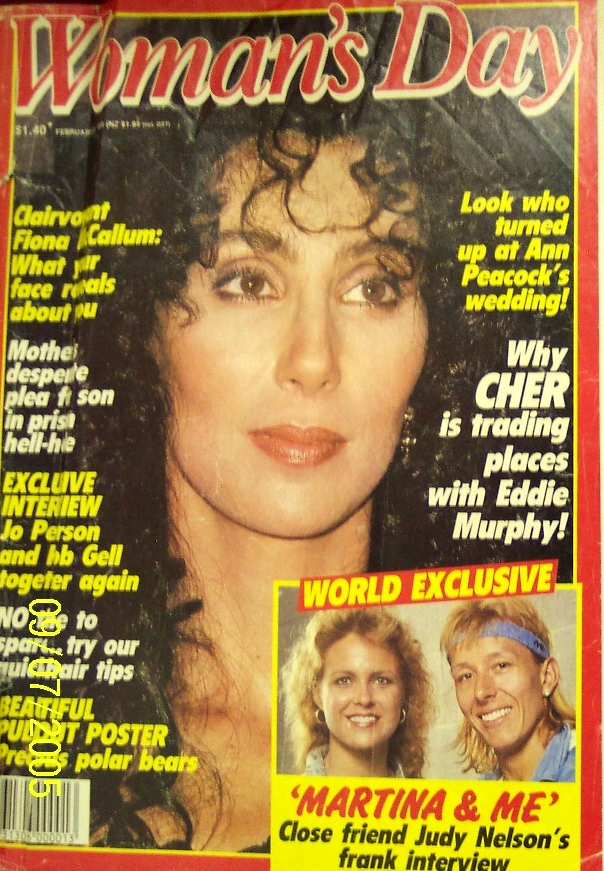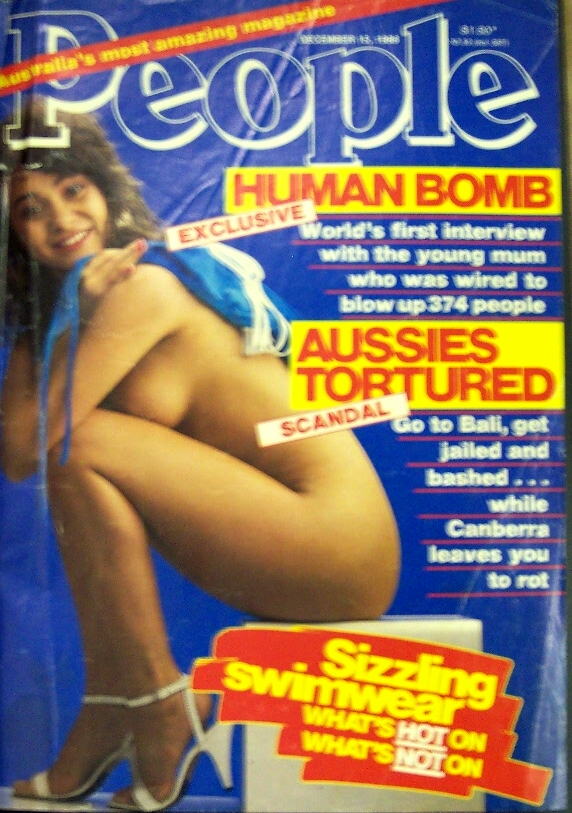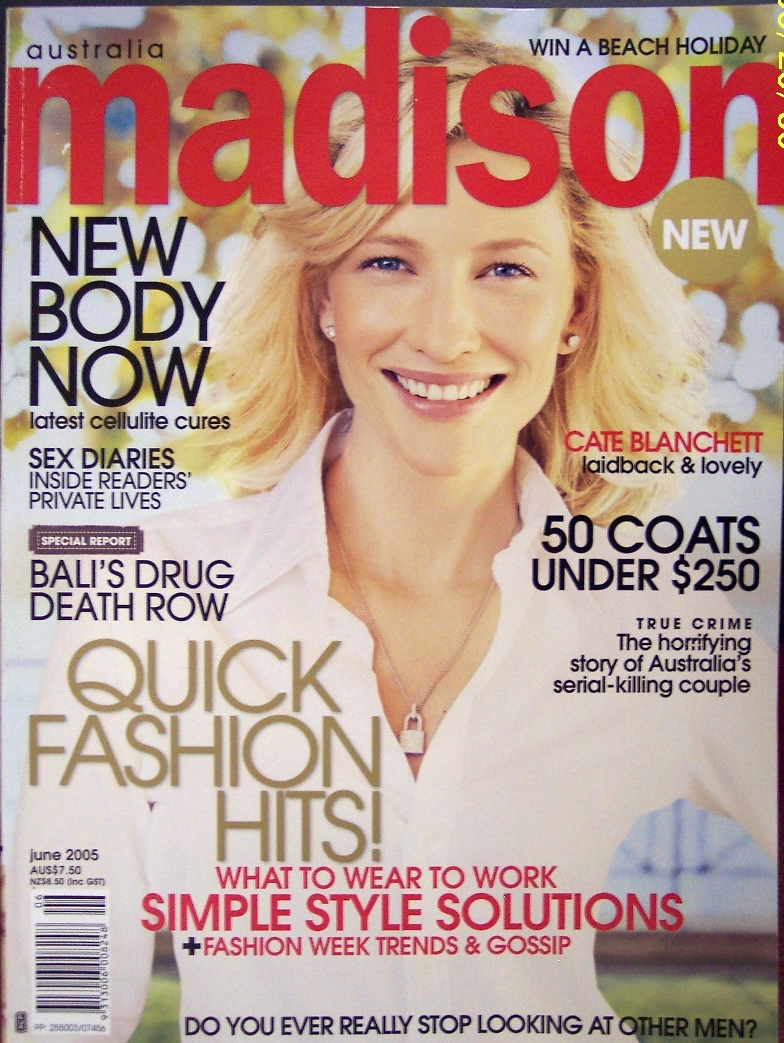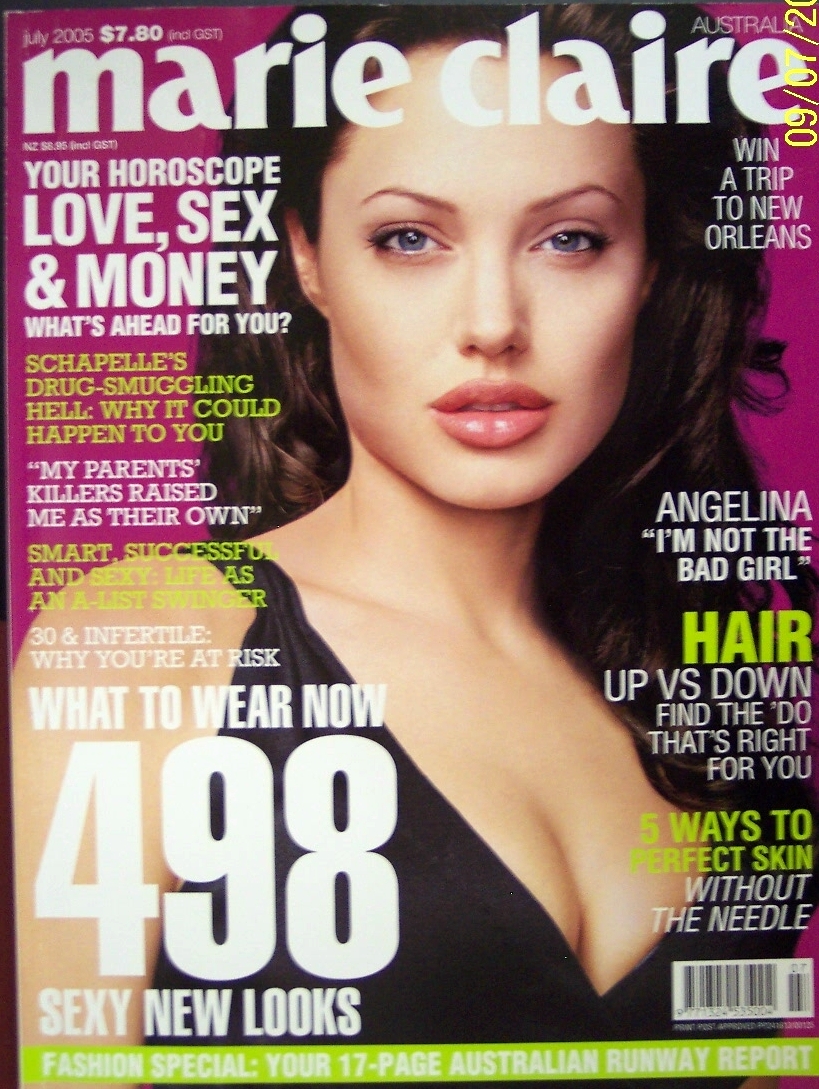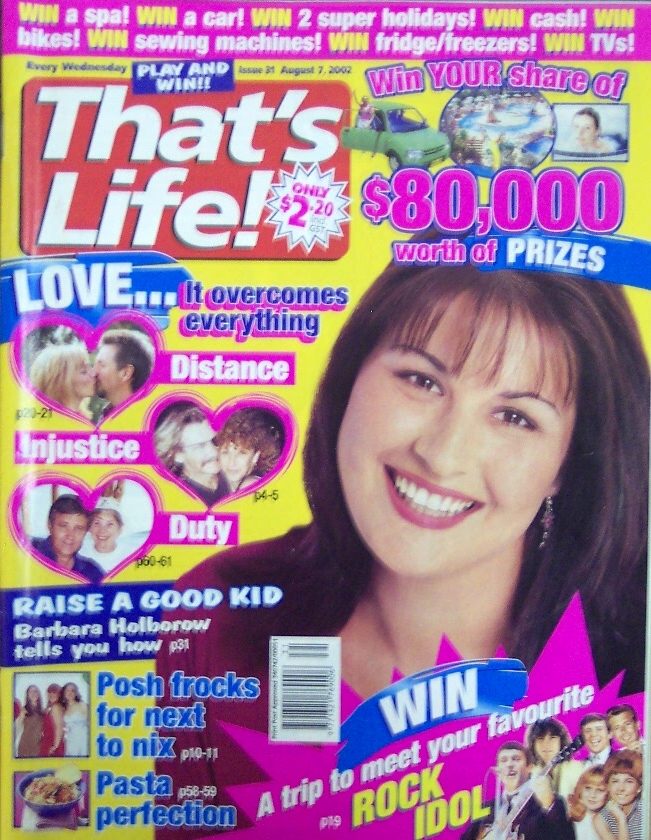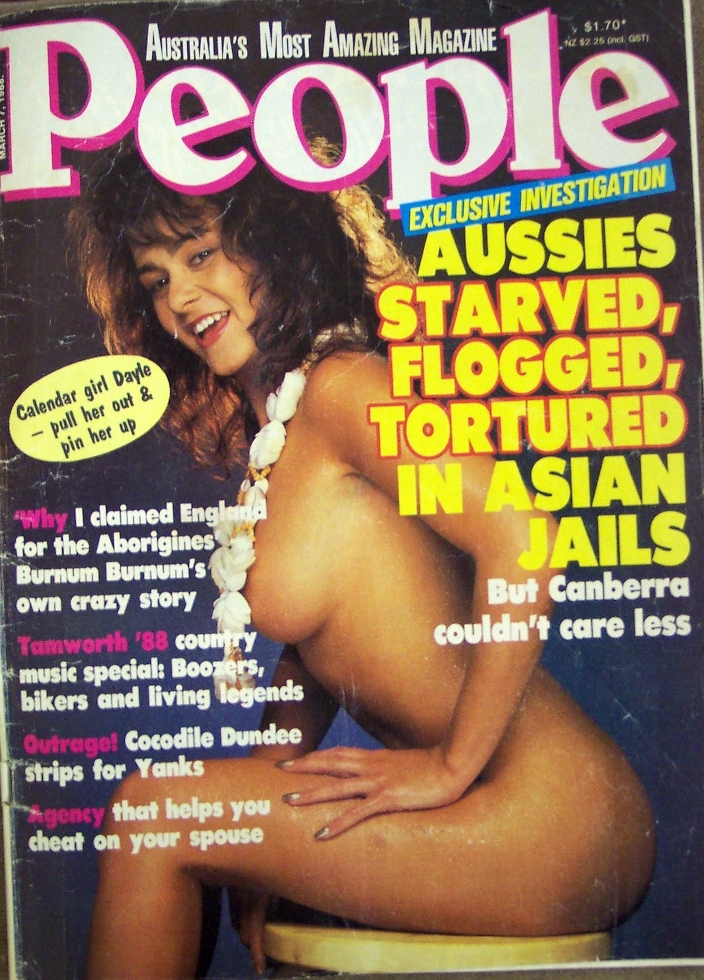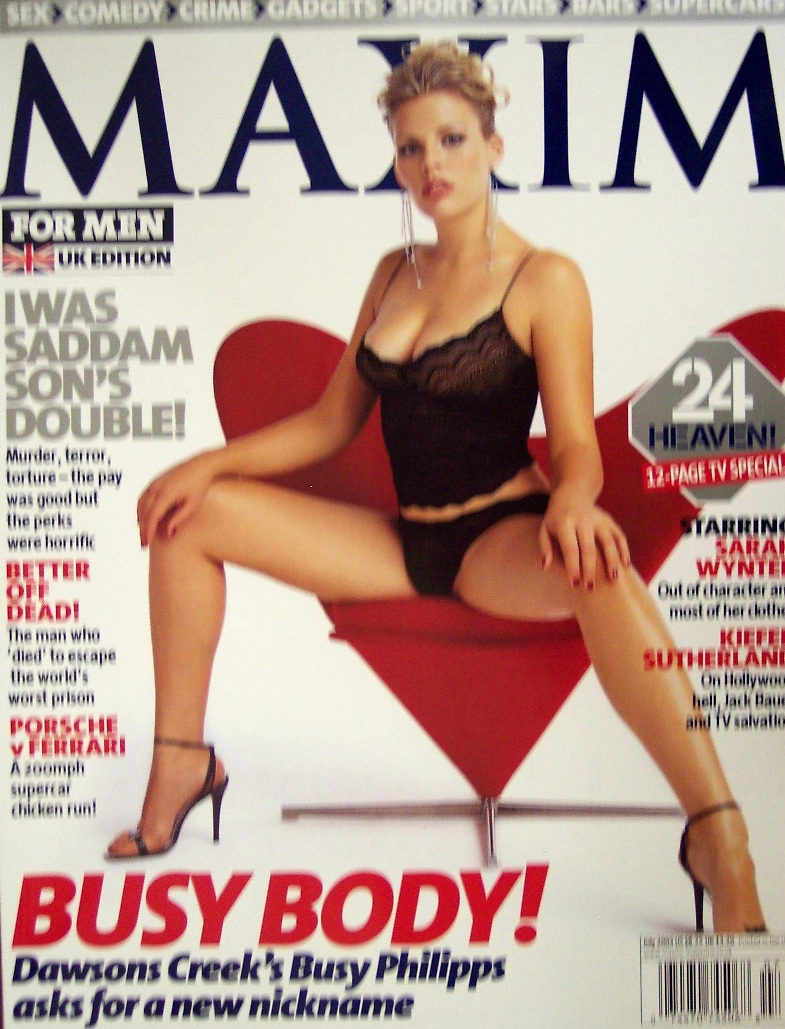 MAGAZINE PRESS 1986 -2023
Men's Style - "Rot in Hell" Mark Dapin
TNT - "Death Sentence" Rosalind Scutt
Zoo - "Pray for the Death Penalty"
FHM - "The Prisoner" Taylor Schon
That's Life - "Bali Jail Survivor" Joanne Atkinson
Marie Claire - "Schapelle's Drug Smuggling Hell" Kate Arneman
Madison - "Bali's Drug Death Row" Alexander Carlton
Maxim (UK) - "Better off Dead! the man who died to escape the world's worst prison"
That's Life - "A sunset worth waiting for" Kate Parsons
Rolling Stones - "Kuta Capers" John Birmingham
Women's Day - "Mothers Pleas for Justice" Suzy Anderson
People - "Worse than Death" by Nic Van Oudtshoorn
People - "Aussie In Hell" John Elder